Documentation of work by Silja Axelsen at the exhibition "Above and Below" curated by Novooi at Kruttverket 22nd-24th of April 2022.
---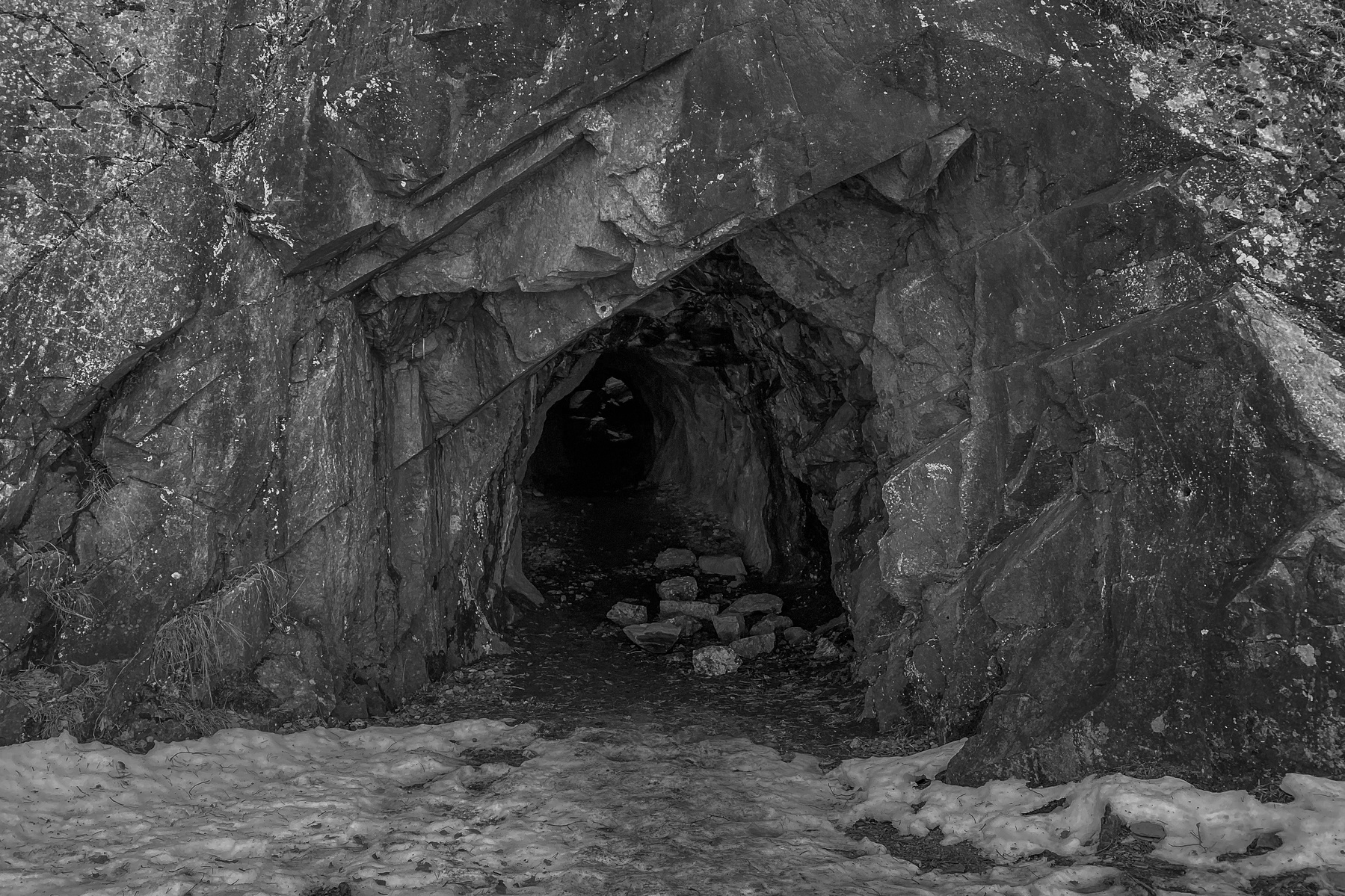 Sunday trip exploring the Spro Cave at Nesodden. An abandoned mine just a 30 minutes drive outside of Oslo. The Spro mine was active between 1904 and 1918 mining Feldspars. Feldspar is a common raw material used in glassmaking, ceramics, and to some extent as a filler and extender in paint, plastics, and rubber.
It´s hard to find a place to park your car nearby. But at the moment you can park on a construction site nearby and you´ll have to find your own way from there until you meet the coastal path that will lead you to the entrance. Be careful in the wintertime. The path is quite steep and has icy parts.
The entrance is quite spooky. We tried to find another way in but with no luck. We had to go back and start the 30 meters walk through a tunnel that is about 160-170 cm in height.
Once inside a huge space opens and it makes you wonder how workers 100 years ago spent many hours every single day mining feldspars.
Exiting the cave is even more thrilling. You will see that the only way out is between a large crack and it makes you wonder how safe this place is. Next time we´ll probably wear a helmet.
---
A series of 8 photographies from Cuba are now available in my shop thanks to Format Prints Marketplace. Professional prints are printed on lustre "E"(Kodak ENDURA professional photo paper with a fine grain pebble texture. This is normal surface paper) and Glossy "F" (Kodak ENDURA professional photo paper with a glossy finish).

Prints are available in 12x18 inch and 16x24 inch.